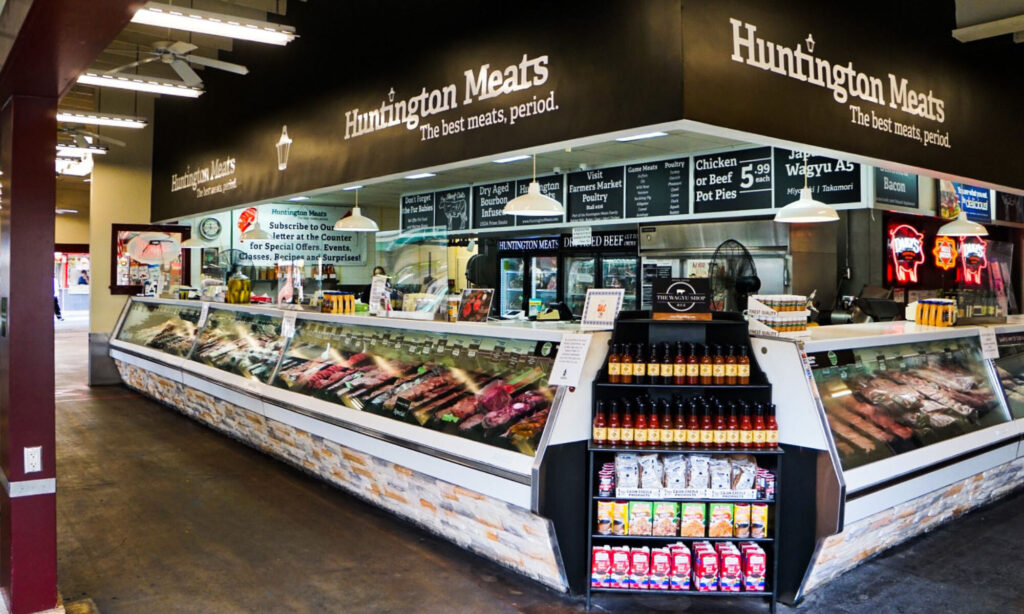 Located at the Original Farmers Market at 3rd and Fairfax, Huntington Meats opened in 1986 and we are proud to offer the finest quality meats and sausages.
A true old-fashioned butcher shop, Huntington Meats offers traditional roasts, steaks, chops, ground beef and much more. You'll discover an astonishing selection of sausages here (Cajun, three-cheese, chicken sausage, Italian from mild to Wow! and many more). For parties, select a variety of meats for your barbecue so everyone can have a taste!
Huntington is also one of the city's exclusive purveyors of Harris Ranch meats.
Find us at Stall 350. Find us on MapQuest. Give us a call at (323) 938-5383, or email us at jim@huntingtonmeats.com.
Hours:
Monday – Thursday: 8am – 8pm
Friday: 8am – 8pm
Saturday: 8am – 8pm
Sunday: 8am – 7pm
We ship upon request. Call us for shipping quotes and more info.
Huntington Meats Gift Certificates are available in any denomination.